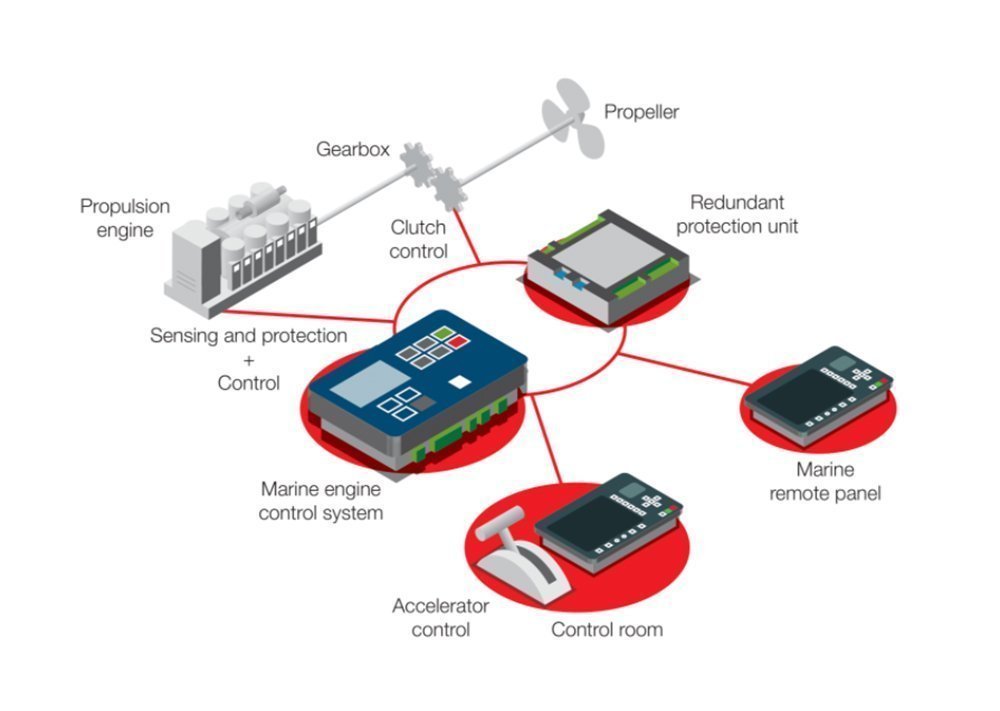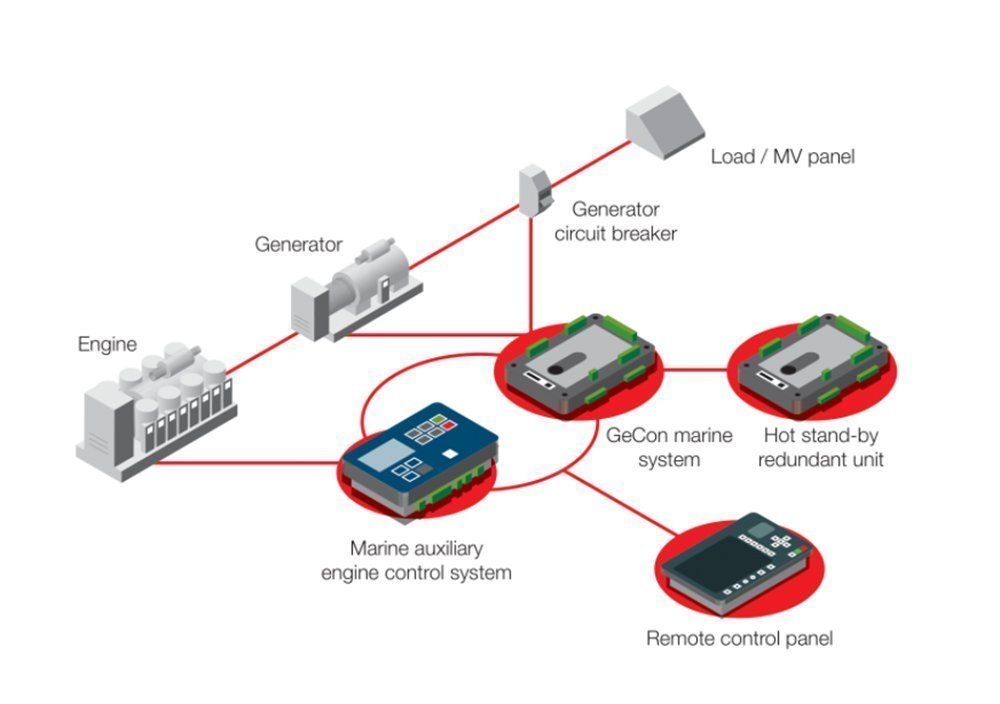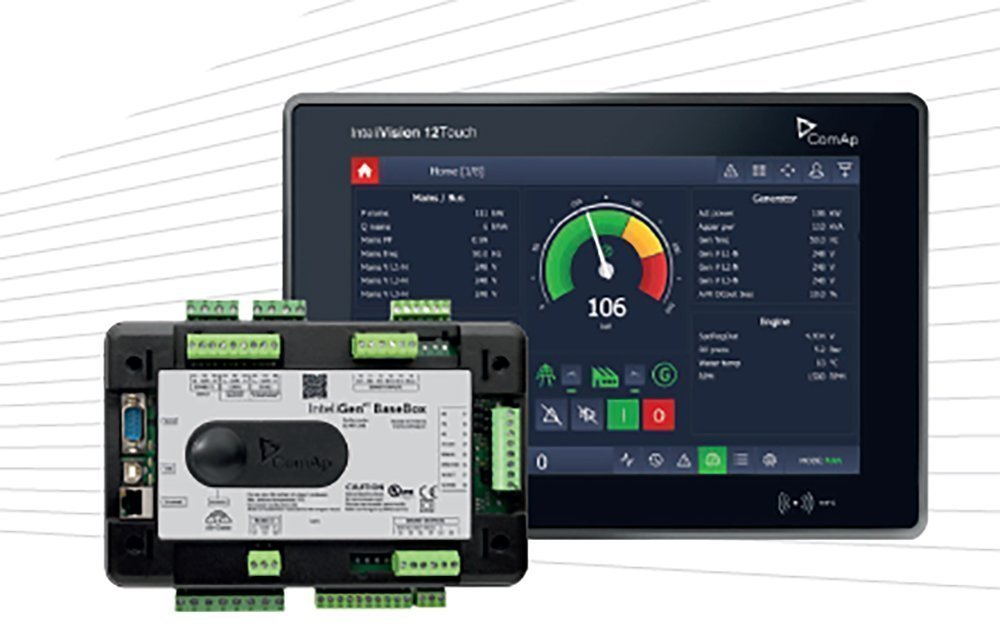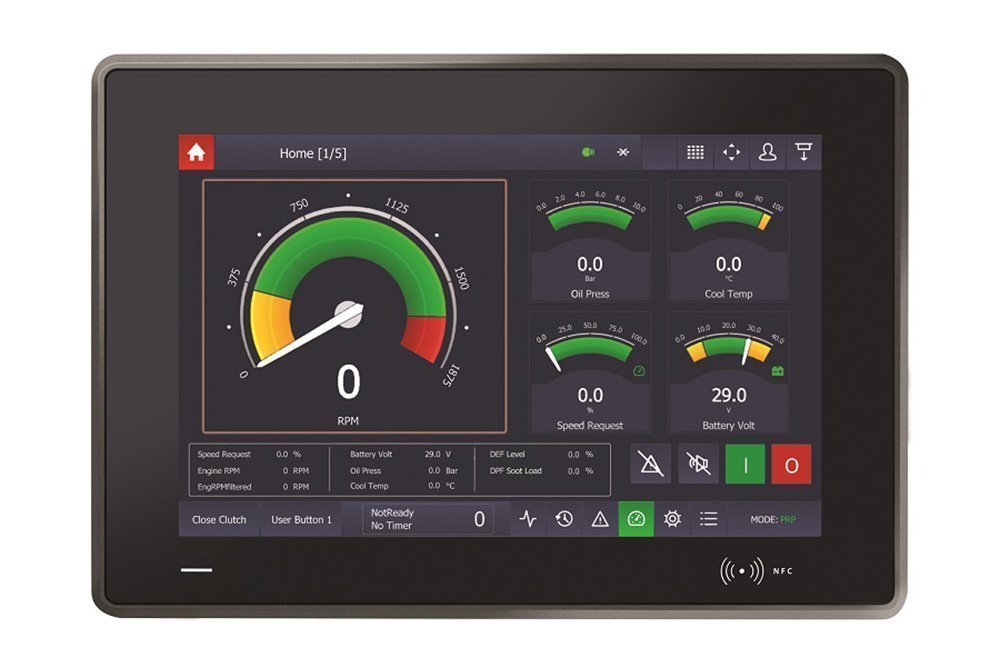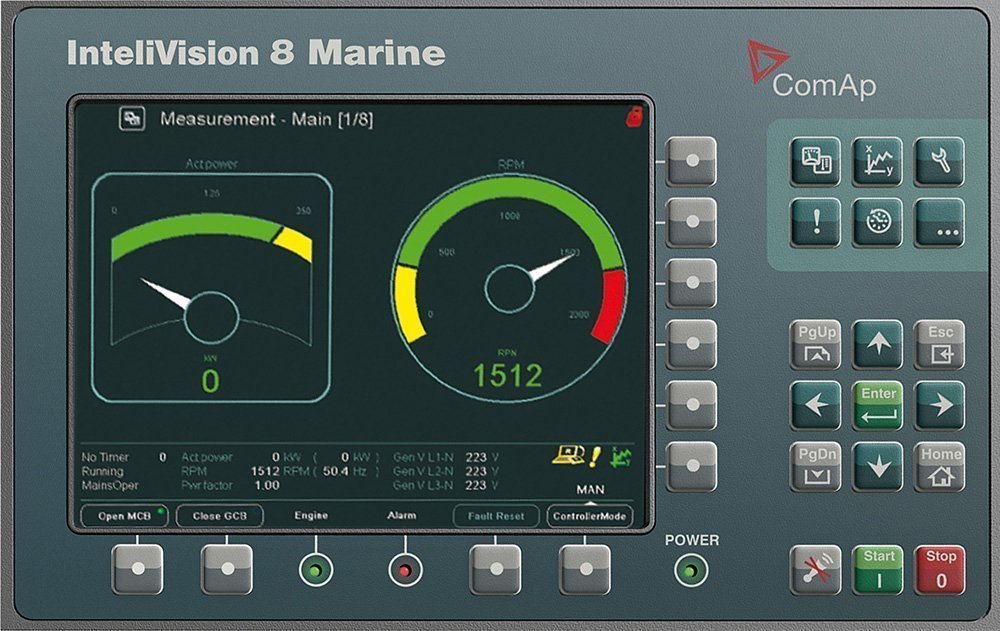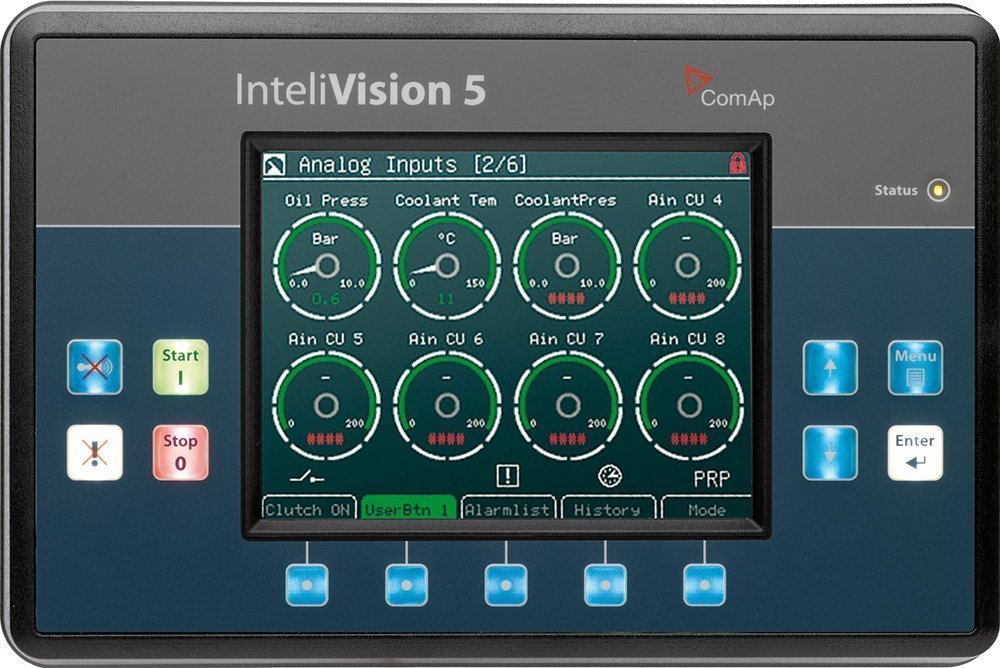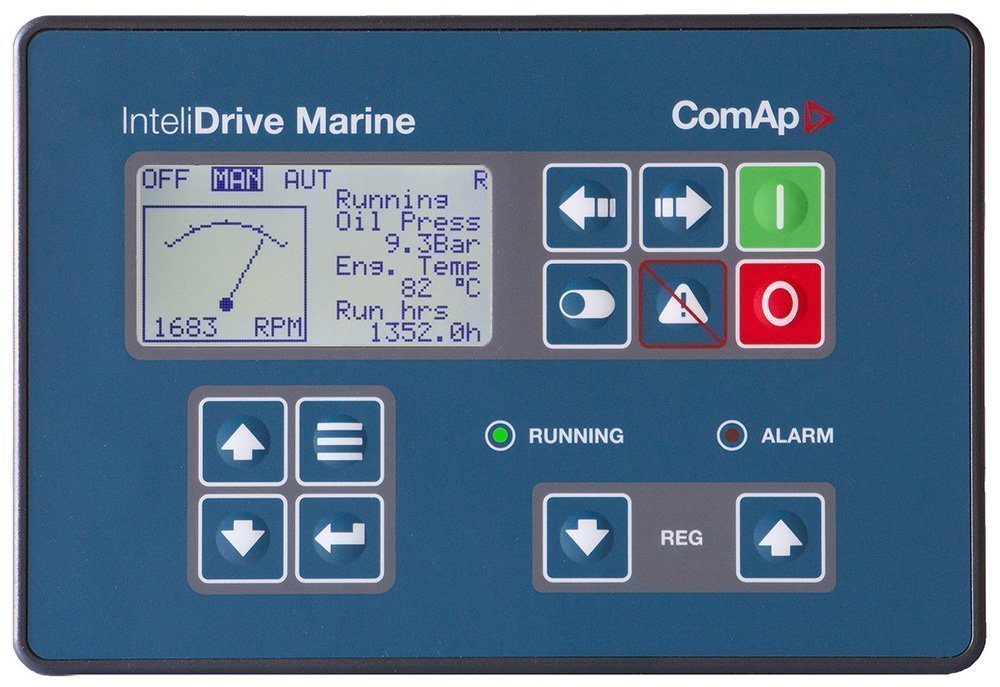 MARINE CONTROLLERS
ComAp marine certified control solutions can be found on small, medium, and large vessels in use on any body of water. They can control the onboard gensets, main engines, or both.
Engine Propulsion: A set of Intelidrive DCU Marine controllers provide reliable control of the propulsion system with sophisticated load sharing, monitoring, protection, and data logging systems.
Auxiliary and Generator Solution: ComAP's power management system minimizes the number of running generators onboard the vessel, providing sufficient running for both propulsion engines and power generation engines. This includes remote monitoring, protection, and data logging.
Marine Power Management System: Reliable, continuous, and efficient power supply with advanced generator, shaft generator, emergency generator control, power management, isochronous synchronization, bus-tie breaking control and effective power factor stabilization.
Brochures:
---
MARINE AUTOMATION SYSTEMS
Böning automation technologies allow ship and yacht owners to integrate their various on-board automation systems into a single, user-friendly automation system consisting of all controls required and packaged in a variety of modern bridge-design concepts. Böning systems combine safety & reliability with an elegant design and easy operation. Whether looking for a complete system or as single solution, Böning has the solution for every application. Integration possibilities include below equipment:
Engines
Navigations Lights
Tank Levels
Fluid Transfer
Bilge System
Generators
Battery Chargers
Conning
Radar & Maps
Video Surveillance
Engines Start/Stop
Windshield Wipers
Blowers
Thrusters
Fire & Gas Detection
Hydraulics
Air Conditioning
Lights
Remote Access
Brochures: